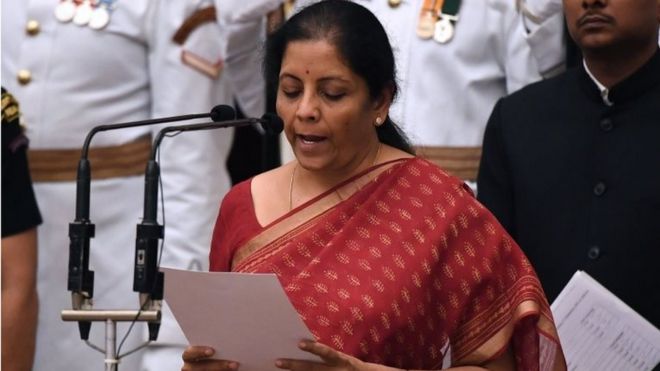 Nirmala Sitharaman has been appointed India's first full-time woman defence minister in a cabinet reshuffle announced on Sunday. Ms Sitharaman was previously a minister of state for commerce and industry. She was also a spokesperson for India's ruling Bharatiya Janata Party (BJP).Her appointment has been widely welcomed. Former prime minister Indira Gandhi has held the defence portfolio, but in conjunction with several others.
Ms Sitharaman described her appointment as a reflection of the growing status of women in Indian society. However her elevation has also been met with criticism.
"Surely at a time when the tensions are ratcheting up on India's borders with not just Pakistan but China, it makes sense to have a defence minister with a credible background by way of some degree of domain expertise," read an opinion piece in The Economic Times newspaper. Others have described it as a "surprise appointment".